X-Plane 12 Flight Simulator for Mac
X-Plane is the most powerful and accurate flight simulator available for personal computers, but it doesn't just run on Windows. X-Plane runs on Windows, MacOS, and Linux. In fact, X-Plane is developed primarily on Macs. Try the free demo of X-Plane 12 now, or read more about the full version of the most realistic flight simulator for mac available anywhere.
The Best Mac Flight Simulator Ever Developed
We're extremely proud of all the latest developments packed into X-Plane 12, which dropped at the very end of 2022. Serious gamers and aspiring, new, and seasoned pilots love the level of realism it offers. These are just some of the reasons it's a flight simulator for Mac in a class of its own.
Aircraft You'll Love to Fly
Using X-Plane with your Mac will make you feel like you really are inside the cockpit of a speeding Cessna Citation X, realistic Boeing 737-800, the nostalgia-filled classic F-14 Tomcat, and almost 20 other planes, gliders, and helicopters.
It's Your World
Where do you want to explore today? X-Plane 12 is the best flight simulator for Mac users who want to experience flying between 17,000+ airports around the world. Everything from the volumetric 3D clouds to geographically accurate water color, forests, vegetation and more will help you experience every corner of the world from wherever you are today.
Ultra-Realistic Weather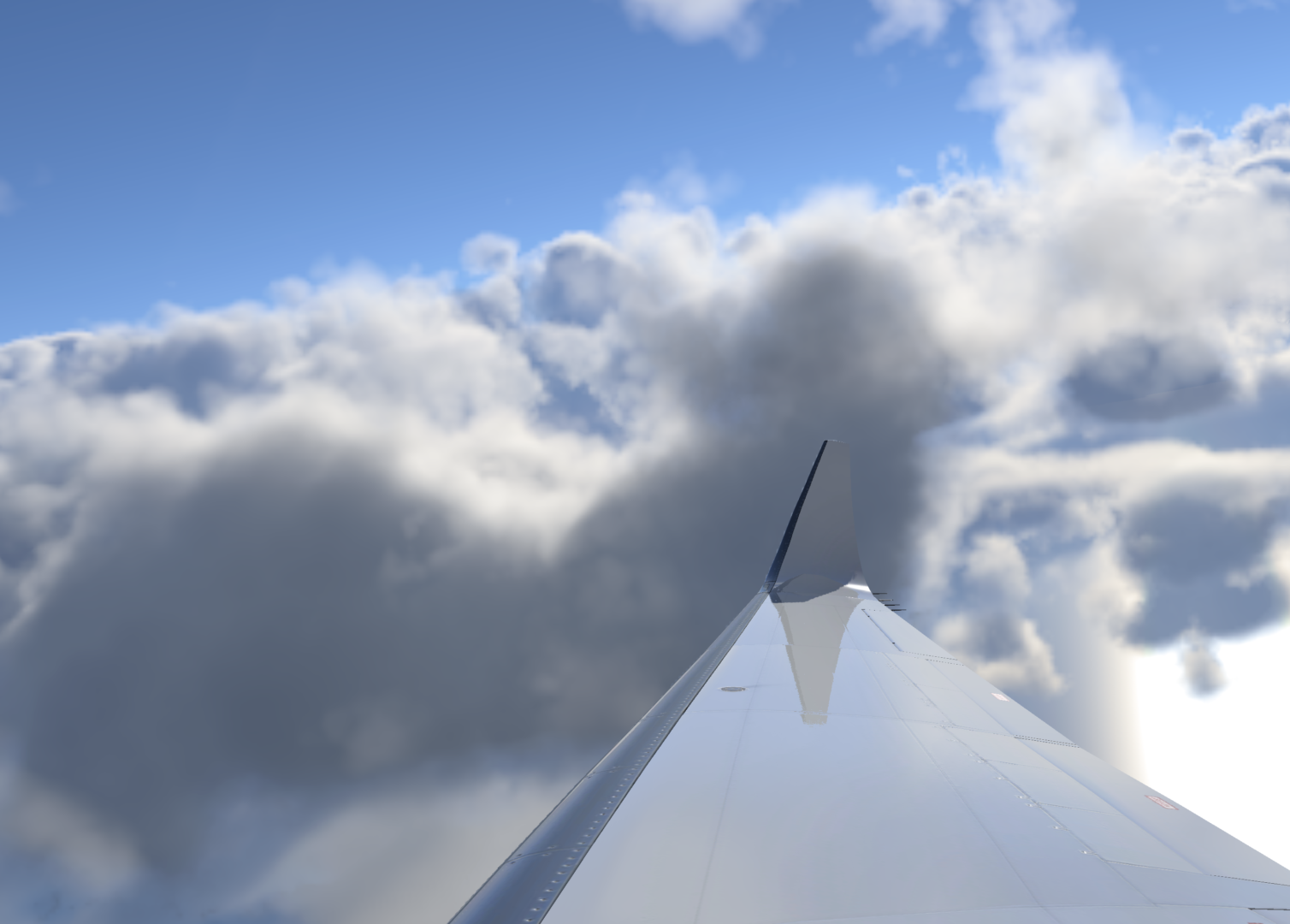 From natural, powerful microburst downdrafts to wake turbulence from other aircraft, what you'll see and feel and hear in X-Plane 12 is as real as it gets when you're flying at home. Our developers (working on Macs!) have created and refined proprietary algorithms that bring real-world weather directly into your flight simulation experience. The meticulous attention to detail we've taken is a huge part of what makes X-Plane so fun for users like you.
Want to Build Your Own Aircraft?
You'll love all the out-of-the-box aircraft options in X-Plane 12, but that's only the beginning of what you can enjoy. The Plane Maker software bundled in X-Plane 12 puts you in the designer's seat before you get to fly your new creation. Other official add-ons for aircraft models and scenery are ready for you through the X-Plane.org community.
Made On Macs, for Macs
It turns out that using macs to develop the leading flight simulator for mac users was a great idea. Here's our founder, Austin Meyer, discussing MacOS as a development platform and… his secret weapon.
People ask me all the time: "Austin, how can you compete with bigger companies? You cannot possibly stay in the flight sim business! You will be out of business by the end of the year!" (Never mind that they have been saying that since X-Plane was introduced in 1994!)

Part of the answer to that question is that I have a secret weapon that helps me develop X-Plane at a much faster rate than any would-be competitors. While other teams are struggling to keep their organization and computers working, I and my team are able to work quickly and freely with no computer glitches holding us back, unlike almost everyone else using computers today.

Naturally, I can not tell you what this secret weapon is, because I do not want to give away my competitive advantage!
The bottom line: X-Plane 12  is 100% compatible with Macs. You just need a high-end iMac or MacBook Pro – especially Macs with M1/M2 processors. We do not recommend the "Mac Pro" as the top-of-the-line iMac will get similar or better performance for less money.
Download the X-Plane 12 Flight Simulator for Mac
So why not give it a try? It's easy to get started with the free demo or full paid version of X-Plane 12. Experience incredibly realistic flying at home in the most accurate, beautiful flight simulator for Mac you'll find anywhere!