Hello there!
This month we meet a couple X-Plane fans: a young man using X-Plane for his Eagle Scout service project, and a Gateway artist. We have news on the latest scenery and aircraft releases, as well as how you can help improve X-Plane 11.30's new ATC voice system.
Live Q&A
Mark your calendar and join us for a live Q&A session! The X-Plane developer team is meeting in person and will answer questions on YouTube at 11am EST on Saturday, February 9. (Convert this to your time zone here.) Check the X-Plane Developer blog, social media, or our YouTube channel for the session link on the day of the event.
X-Plane Powers Eagle Scout Project
Jaron Watson has been interested in aviation since he was twelve, after a taking a half hour ride in a Piper Cherokee. Last fall he put that interest to work in his Eagle Scout Service project: building a flight simulator for a local non-profit air museum. He picked a design, started a fundraiser, and contacted Laminar Research for a donated copy of
X-Plane 11 to power the simulator.
Once they reached their $2000 funding goal, construction started on September 22, 2018. Jaron led two Eagle Scout Troops and additional volunteers to complete the construction after about three months. In December, Jaron delivered the completed three-screen simulator to the American Center for Freedom and Flight in Vacaville, CA, and in January he passed his Eagle Board of Review to obtain his Eagle Scout rank. The museum plans to use the simulator to help educate people on technology and aviation.
Tips & Tricks
We need you to help improve the ATC in X-Plane 11.30 and beyond! The new ATC voice system is more flexible than ever, and can be updated regularly based on improvements you submit. Submit your knowledge of how to correctly pronounce airports, airlines, manufacturers, models and VORs on this spreadsheet to keep improving X-Plane with us. Detailed instructions can be found in this article as well.
Featured Add Ons
New scenery and aircraft take the stage this month in our featured add ons!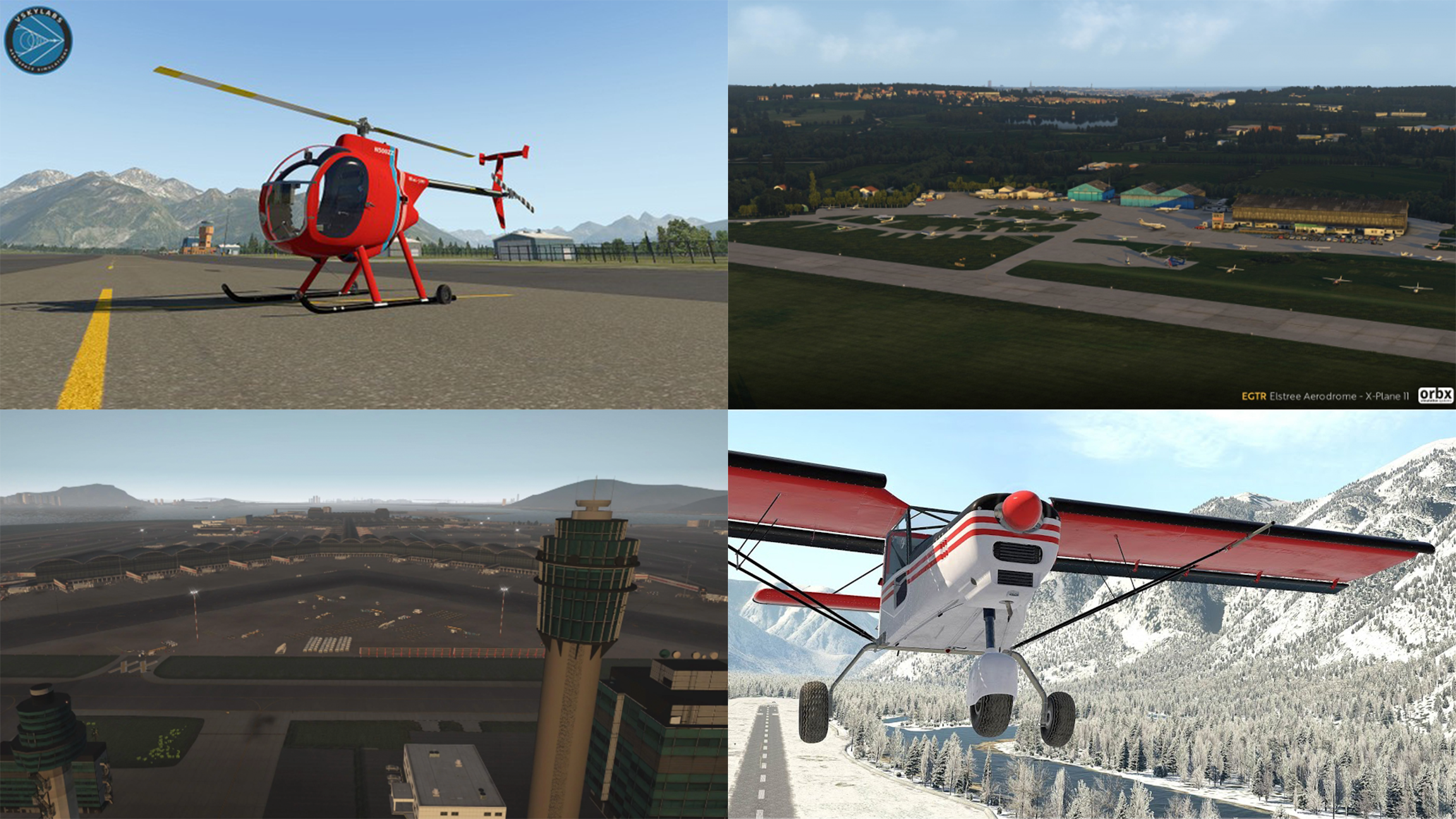 Gateway News
Ron Burgess (ronb62) has been creating airports since August 2017 and has achieved 135 3D submissions since then! He spoke with us a bit about his artist experience.
What motivates you to develop X-Plane scenery?
I had to look at my first airport submission to see what that was to confirm my answer. I expect this reason is what gets many "artists" started. Flying from my local airport, in the sim and in real life, I spotted "things" missing or not quite right. This prompted me to try my hand at scenery enhancement, improving what was already done. WED blew me away! And that was 2 years ago. Having programmed (in a past life) the abilities it had were incredible. It did take some learning and was a little "wrong-handed" (right mouse to move, not left like Google Earth). I made MANY mistakes and had to do some things MANY times, until you learn some of the tricks, like CNTRL Z to undo deletes and mistakes, locking sections, how to duplicate
etc. etc. The videos by Jan (Vogel) are superb and any artist HAS to watch them. They are what enabled me. Even after you get going, you go back to them to pick up more–it's like re-watching a film and spotting what you missed first time round.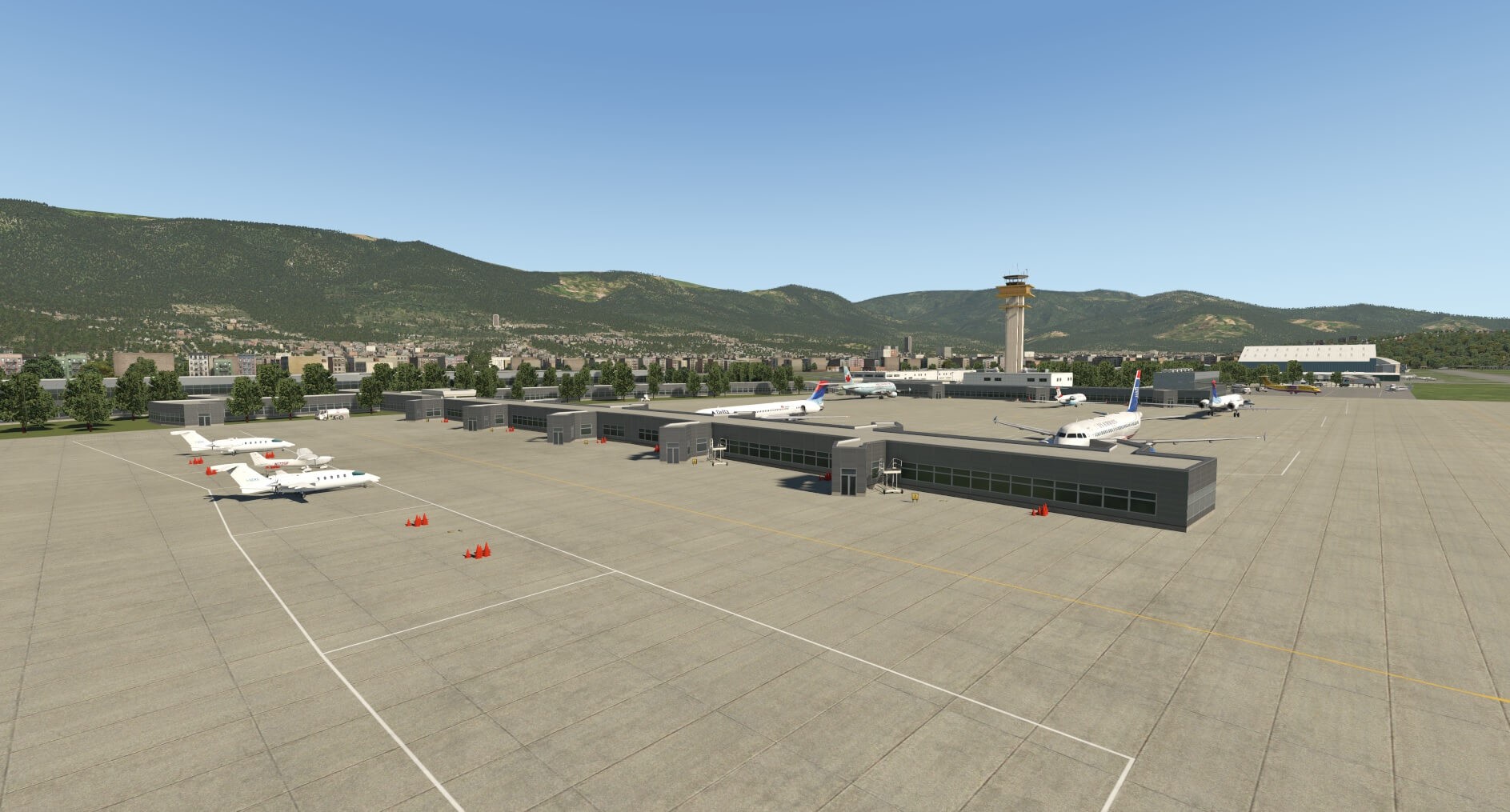 (This interview has been edited and condensed for space. Read the full interview here!)
Happy flying!
— The X-Plane Team
---