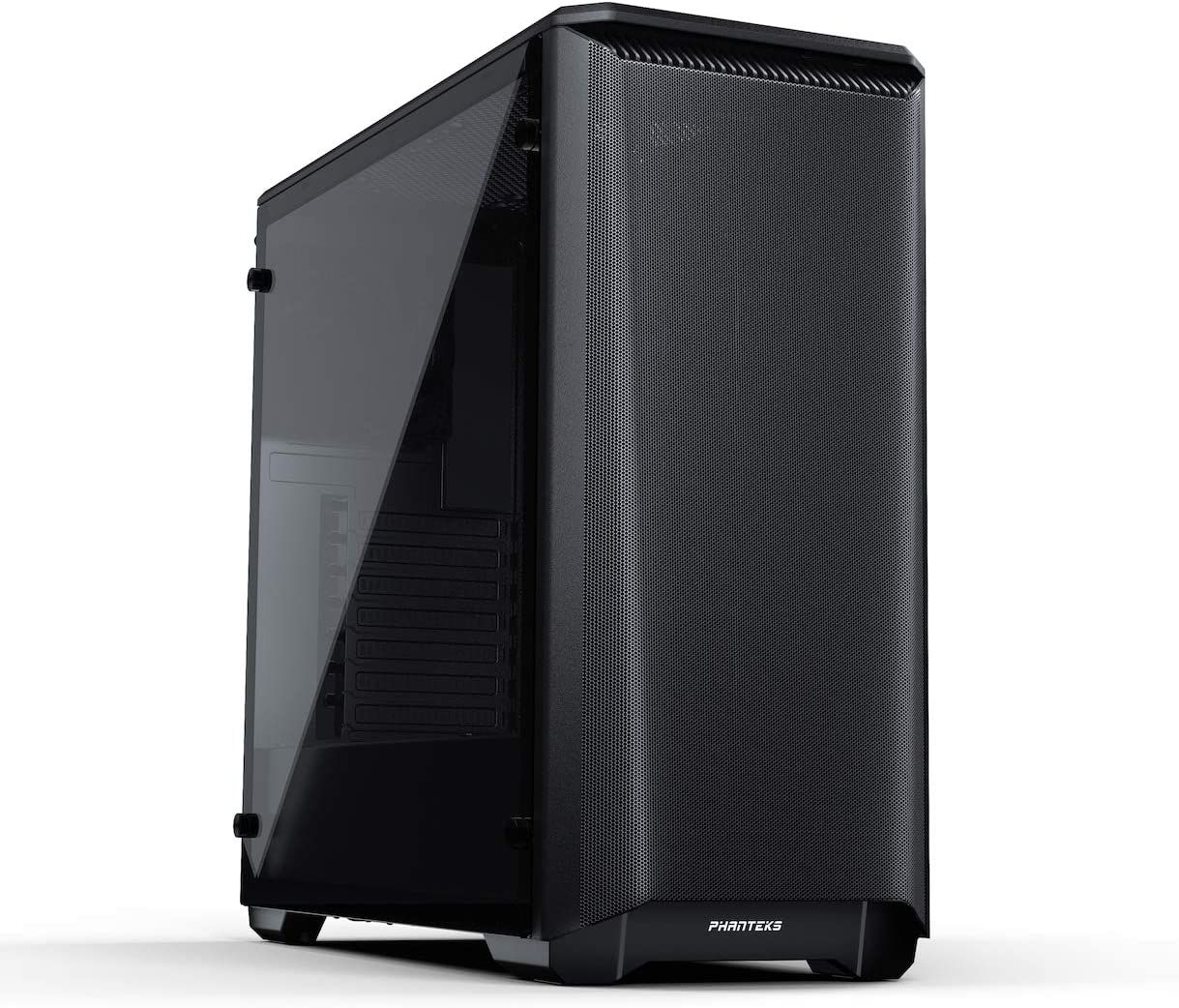 Want to use the same computer that our team uses to develop X-Plane? Enter the XForce Comet. This PC is optimized specifically for X-Plane and ships with X-Plane 12 pre-installed and ready to fly. This high-performance system is powered by an Intel 14-core, i5-13600k Processor, boasting extreme speed with boosts as high as 5.1GHz.
With the capability to display X-Plane on up to three monitors, the Comet takes your flight simulation to new heights. The system is also VR-ready, opening the door to immersive simulation experiences. The Comet comes packed with 32 Gigabytes of DDR-5 6000MHz RAM and features a 1 Terabyte NVMe Solid State Hard Drive operating at a rapid 3500MB/s, all providing fast loading times and smooth operation. With the Nvidia RTX 4070 with 12GB of GDDR6X VRAM, you'll love at the stunning graphics detail and smooth rendering of your aircraft, landscapes, and weather in X-Plane 12.
The Comet is built, shipped and sold by XForce PC, a partner of Laminar Research with years of history providing the highest quality PCs for X-Plane at reasonable prices. Shipping is currently limited to customers in the United States. See additional terms and warranty details below.
Specs
Intel 14-core, i5-13600k Processor boosting as high as 4.9GHz
VR (Virtual Reality) Ready
NEW – Fast USB 3.2 Support
32 Gigabytes of DDR-5 6000MHz RAM
1 Terabyte NVMe Solid State Hard Drive at 3500MB/s (SSD)
Nvidia RTX 4070 with 12GB GDDR6X
750 Watt Gold-Rated Power Supply
802.11AX Wireless-AX (WIFI-6)
2.5 Gigabit Ethernet Port
Dual M.2 Ports on Motherboard for adding a second high-speed SSD
Multiple USB 2.0, 3.0, and 3.2 ports Type-A ports and one USB Type-C™ port
Wireless Keyboard and Mouse
Windows 11
One Year Warranty (provided by XForcePC)
Dimensions 19in Deep x 18.3in High x 8.3in Wide
Additional Terms/Warranty for PC Purchases
Available for shipping to the US Only. XForce PC/Laminar Research reserve the right to cancel any order for a full refund prior to shipping. The Warranty on computers is one (1) year from date of purchase and is specified on the product page of our website. This warranty covers parts and labor on the PC. If the PC should need to be returned for repair, it is the responsibility of the customer to handle this transportation. The PC must be packaged in such a way that damage does not occur, and carrier insurance should be used. Damage from improper packaging is not covered by the carrier, insurance or XForce PC. The cost of packaging and shipment of the PC back to the customer is covered by XForce PC. With new purchases we offer technical support through an online connection. Most issues can be resolved using this method. This Warranty will automatically be voided if transported outside of the United States. Third party products are covered by the manufacturer's warranty. The manufacturer's warranty can be found on the manufacturer's website. Third party items that fail in the first 30 days can be swapped by XForce PC if the original box and all accessories are kept. Returns are subject to a 15% restocking fee and must be returned within 30 days of purchase. All packing and accessories must be returned with item. If the box has been discarded and/or is more than 30 days since purchase, the customer will need to contact the manufacturer for a warranty swap/replacement. Third party products include, but are not limited to: Yokes, pedals, monitors, throttles, keyboards, mice, speakers, stands, flight panels, etc. Due to the shortage of components worldwide, all PC's may not have the exact make of hardware but will be the exact type of component that is specified in the product description. (Example: Monitors may be of different brands but will be exact specifications as in the package.)