Hello there!
The X-Plane team has been keeping busy with multiple irons in the fire. We've been working on Vulkan, global Mobile scenery, finishing up X-Plane 11.35, and attending EAA AirVenture Oshkosh. We have a lot of exciting news this month, so let's dive right in!
American Airlines Camp
Since even the earliest days of X-Plane, aviation education has been a cause close to our hearts–X-Plane was actually started in Austin Meyer's university dorm room! We love to get X-Plane in the hands of as many aviation enthusiasts and prospective pilots as possible, and often work closely with schools and organizations to this end. This summer we partnered with the American Airlines C.R. Smith Museum in Dallas, Texas!
Each summer, the C.R. Smith museum welcomes local 3rd through 12th graders to Eagle Aviation Summer Camps. The focus of these sessions is to teach kids more about aviation and give them a behind the scenes look at how an airline is run. X-Plane is the
simulator of choice as the camp faculty explores topics like aerodynamics and aircraft design with campers. Looks like a good time to us!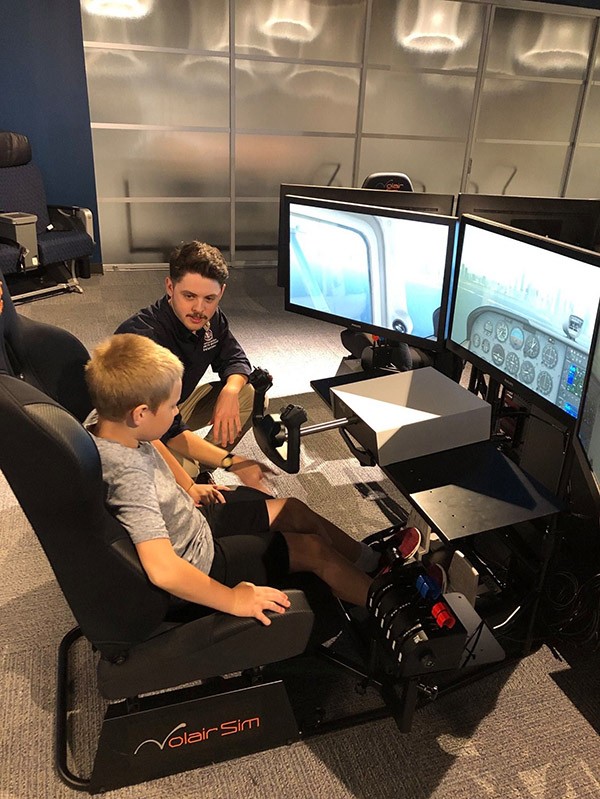 Upcoming Dates
Flight Sim – October 5 & 6, RAF Museum, Cosford, UK
We'll be returning to Cosford again this fall! X-Plane team members will be in attendance, and we'll have more details as we get closer to the event.
X-Plane 11.35 Highlights
X-Plane 11.35 is wrapping up beta testing. We covered its updated scenery last month, so this month we take a look at its aircraft updates.
Boeing B737-800 FMOD
The B738 has been updated with sleek FMOD sound effects in X-Plane 11.35! FMOD sound reacts to the physics of the world, and everything you do makes a difference in what you hear. Check out this video for a quick sound tour.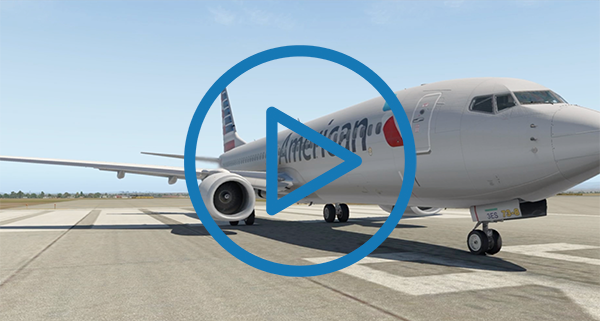 KingAir C90B FMOD
The KingAir also got new FMOD sounds in X-Plane 11.35. You'll be able to recognize the aircraft's signature sounds, such as the clicking of the PT-6 igniters, in this video demo!
Fuel, Bleed Air, & Pressurization Systems
New updates to the fuel, bleed air, & pressurization systems are indicative of our constant drive to make the simulator as realistic as possible! Having more options for aircraft authors makes designing aircraft easier & more flexible. If you're curious about the nitty gritty details of these changes, check out these detailed articles:
Mobile News
We're still hard at work finishing up features for Global Mobile and expect to start testing in August. Here's a sample of the new map: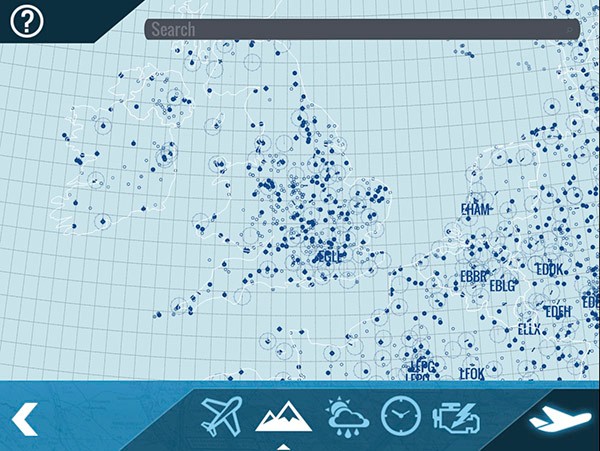 And this is what Glens Falls (KGFL) looks like in the mobile app (left) compared to what Google Earth thinks the place looks like (right).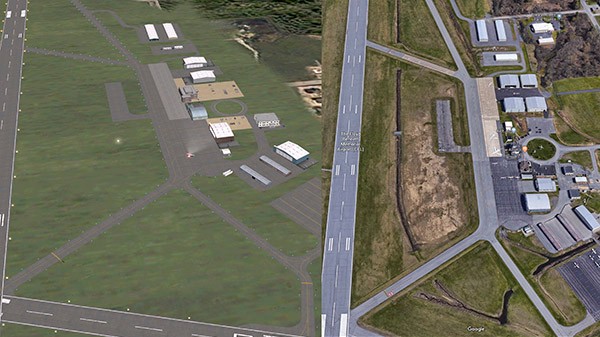 Featured Add Ons
July saw the release of four impressive add ons, and you can check them out here!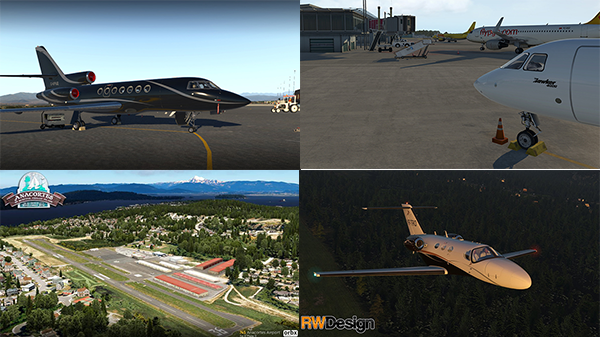 Gateway News
This month we get to know Gateway artist Raligard!
Q: What motivates you to develop X-Plane scenery?
A: I enjoy seeing up-to-date scenery, and I enjoy providing my time and ability to a community that will appreciate and enjoy it.
Q: Do you have a favorite airport that you have submitted to the Gateway?
A: I do. CYVR, Vancouver International Airport, is where I took my first flights as a child, and it is located in such a beautiful area of the world. I learned a plane-load about using the tools WED and the assets the Laminar library provides us by tackling this iconic airport. It isn't the most complex airport I've submitted, but it is my favorite thus far.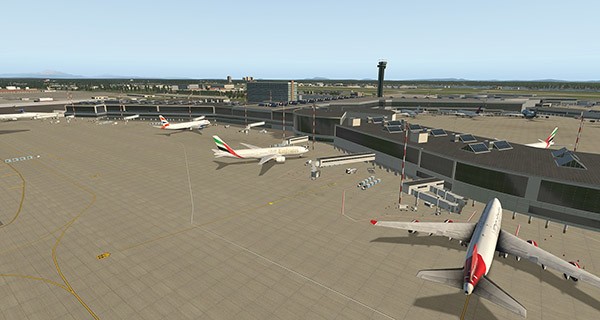 (This interview has been edited and condensed for space. Read the full interview here!)
A Note from Austin
Hi everyone! Austin Meyer here, author of X-Plane. Today I have for you a demo of Xavion, which is an iPad App I use for navigation, instrument approaches, wake turbulence avoidance, weather display, and engine-out guidance whenever I fly in reality. You can also use Xavion in X-Plane, as I demo in the video. And I answer common questions in a follow-up video here.
Happy flying!
— The X-Plane Team
---