Hello there!
Happy new year! The whole team at Laminar Research wishes you a happy and healthy 2020. We were busy last month with updates for both our mobile & desktop products. We have more details below, as well as our monthly add on round up and an interview with a Gateway artist.
Save the Date
Members of the X-Plane team may be coming to an event near you in early 2020!
X-Plane 11.50
The X-Plane 11.50 update started private beta testing in mid-December and will be coming to public beta as soon as possible. This update
includes the option to use the modern driver APIs Metal (for Mac) and Vulkan (for Windows and Linux). These new ways of talking with the graphics driver are faster than the OpenGL system which earlier versions of X-Plane use. The benefit however, is all CPU side where we tell the GPU what to do faster. These changes have been in development for at least two years and required massive rewrites of many parts of X-Plane's code.
We are running a period of private beta testing with a small group of third party developers in order to expose this code to a wider variety of hardware and add ons. We have already encountered some exciting problems, so we are fixing those before widening the test pool even more with public beta.
In X-Plane 11.50, there is a check-box in the rendering settings that enables Vulkan or Metal, and you'll have to restart for the change to take effect. While using this option, you may see higher frame rates, and the sim should be stutter-free. If the
sim crashes really early, such as before the main menu, it will revert to OpenGL to keep you from getting "locked out" but random crashes while flying won't do this.
If you'd like more of the nitty gritty info on how this update affects performance and what Vulkan/Metal do, check out these two X-Plane Developer blog posts!
Mobile News
X-Plane Mobile with Global Scenery was released on December 9 for iOS and Android devices! This update brings the entire world scenery to your mobile device, including more than 37,000 airports, over 11,500 of which feature 3D terminals, hangars, & more! It also brings a new lighting model, improved flight physics, and continuous time.
These improvements come in addition to the desktop-quality aircraft with multiple liveries and interactive 3-D cockpits you already know and love. Global scenery is available by purchasing a monthly or yearly subscription, and the Cessna 172, Cirrus Jet, Flight School tutorials, and 5 previous regions are still free to play.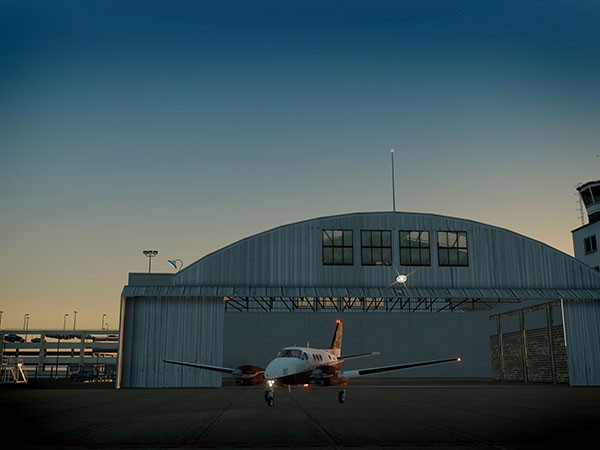 Featured Add Ons
Check out our round up of the latest aircraft and scenery here!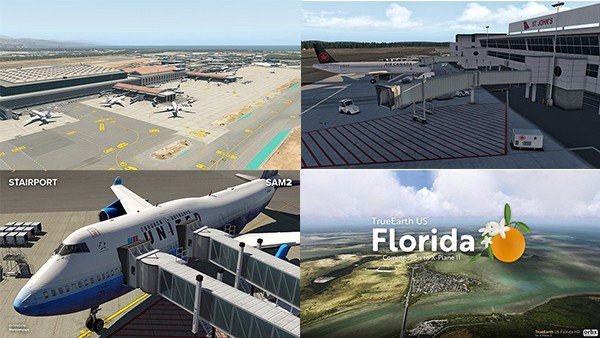 Gateway News
This month we learn a bit about why artist AileronsNeutral develops Gateway scenery.
Q: What motivates you to develop X-Plane scenery?
A: I've always been impressed with the community aspect of X-Plane and I see Gateway scenery development as being a way for me to contribute. In all the flight sims I've used I have wanted to recreate more
accurate airports – I played with AFCAD for FS2004 but always struggled with the interface and models so never got any where! Last year I was on holiday in Koh Samui (VTSM) and thought the default X-Plane model could do with a spruce-up. I watched Jan's YouTube tutorials and thought "Hey, I can do this!" WED is a brilliant tool and makes using the various art tools so easy. I've concentrated on provincial Thai airports since then as they are poorly represented by WEDBot 2D models for the most part and I enjoy flying into them.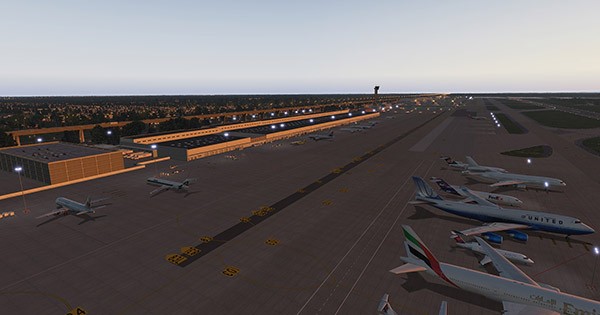 (This interview has been edited and condensed for
space. Read the full interview here!)
Happy flying!
— The X-Plane Team
---