Hello there!
This month's X-Plane news includes an account of recreating Amelia Earhart's final voyage, a Gateway artist interview, and some impressive new add ons!
Upcoming Dates
Members of the X-Plane team will be exhibiting X-Plane 11 at AERO early next month. We will be in a booth shared with Aerosoft and Honeycomb. Stop by and say hello if you'll also be in attendance!
Completing Amelia Earhart's Voyage
Kitt Prible's head is still in the clouds, but his feet are on the ground after landing last month and completing a recreation of Amelia Earhart's round the world trip in X-Plane 11.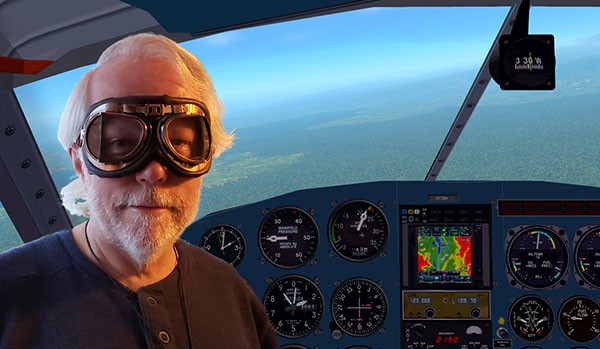 Kitt was inspired to attempt the trip after recreating some of his road trips with his wife. As primary care givers for his mother in law, it was slow going as it required a fairly large investment in time and research. He read several books about Earhart's trip, including extensive log notes she kept, in order to accurately recreate the weather and flight altitudes she took. He looked up all the airports where they landed, but many don't exist anymore, so he chose the closest ones he could find. Kitt also invested in some add ons for even more realism: a Beech 18 taildragger from Shade Tree Micro Aviation, SkyMaxx Pro 4 from X-Activation, and a GTN750 GPS from Reality XP.
Kitt found this to be a challenging but rewarding project, and it made him appreciate how difficult it would have been for Earhart and Noonan as they did not have Google Maps back then, as well as limited resources to plan the route, get government clearances, and
to supply fuel and technical knowhow on several key landing choices.
Lots of friends were made along the way who encouraged and helped him, and Kitt completed Amelia Earhart and Fred Noonan's trip around the world on January 29, 2020. While that route was Earhart's last flight, Kitt is looking forward to the endless possibilities of where to go next in X-Plane!
If you'd like to read Kitt's full account of his experience, it is available here in his own words!
Featured Add Ons
Check out our round up of the latest
aircraft and scenery here!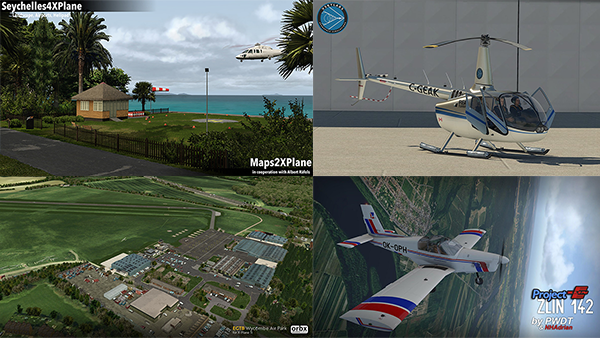 Gateway News
This month we learn a bit about why artist Pedro Magueija (pedromagueija) develops Gateway scenery.
Q: What motivates you to develop X-Plane scenery?
A: There always a "warm feeling" when flying over an area and knowing that down there we can find great scenery. I fly online a lot, and having accurate layouts and a plausible airport greatly increases the overall experience.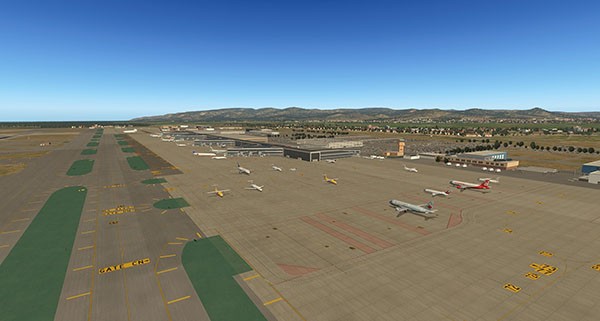 (This interview has been edited and condensed for space. Read the full interview here!)
Happy flying!
— The X-Plane Team
---