Hello there!
The latest update was in beta last month and should be rolling out to everyone shortly! X-Plane 11.33 includes a few more bug fixes and a new export of the latest Airport Scenery Gateway recommended submissions, which includes 1204 new 3D airports.
Upcoming Dates
Laminar Research is a major sponsor at FlightSimExpo this year and we'll have multiple members of the team in attendance! This is the largest at-home flight simulation event in North America. We will have a large booth where attendees can have a hands-on experience flying X-Plane 11 in virtual reality and take their shot at the landing competition. A class on WED 2.0 will be held on Friday, and the team will also be presenting the latest X-Plane news on Saturday morning. And you won't want to miss the Landing Competition finals on Sunday!
Orbx Scenery
Premier scenery and airport developer Orbx Simulation Systems is bringing their TrueEarth photoreal line to the USA! Last week on their forums, they announced TrueEarth US Washington – a nod to their first US region, Pacific Northwest.
TrueEarth US Washington (TEUSWA) covers a huge 91,875 square miles (237,956 km²) which is most of the state of Washington, USA and also parts of British Columbia, Canada and Oregon, USA. In this package, you get cityscape 3D models for Seattle/Bellevue, Everett, Victoria, Spokane, Tacoma, Olympia and Yakima. There are also thousands of POI models throughout the entire state including over 1,000 iconic landmarks – from Victoria and its beautiful harbour to the Seattle city skyline, its stadiums and vibrant waterfront – all based on 2018 and 2019 data.
Orbx has continued to develop PBR autogen technology especially for X-Plane which allows for region-specific houses to be placed accurately to ensure maximum immersion. TrueEarth US Washington will be exclusively available via
the new Orbx Central 4 to take advantage of all of the new features and Windows/macOS/Linux support out of the box. Central 4 includes many highly requested features including faster downloads and custom install locations. Look for a separate announcement for Orbx Central 4 soon!
TrueEarth US Washington is set to be released in June 2019. For the original announcement, please visit orbx.to/washington-announce.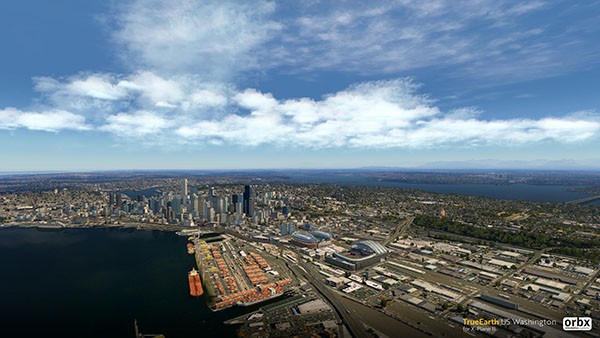 Tips & Tricks
This month we have a short and sweet video on how to start the Sikorsky S-76 helicopter.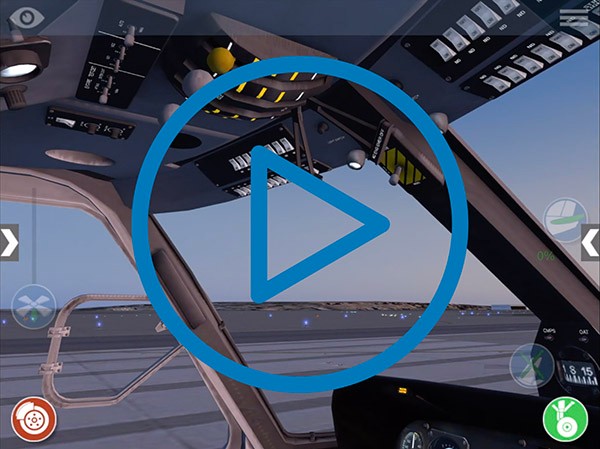 Featured Add Ons
Two freeware scenery packs and two new aircraft made our list of favorite addons last month. Check them out here!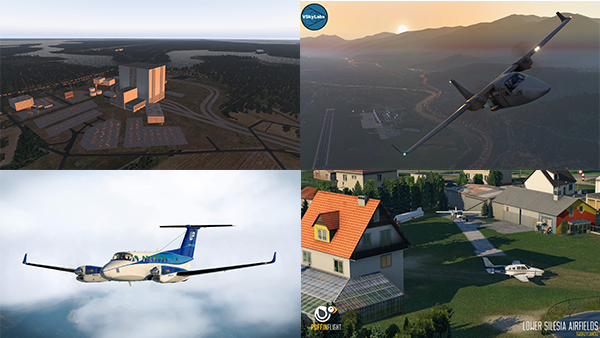 Gateway News
We spoke with YawString, a Gateway artist located in Southern Germany, about their scenery work. Some of their outstanding airport submissions include LSZA Lugano and EDDH Hamburg.
What motivates you to develop X-Plane scenery?
I started out adding or modifying glider airfields that I had flown from in real life, scratching the itch of wanting them to look more like their real-world counterparts. That got me hooked on the process of creation itself and the satisfaction of seeing an airport rise from the ground as you're creating it in WED. I also like the challenge of working within the constraints of the Gateway — using only the objects in the standard library and trying to come up with creative ways of using them to depict scenery elements for which the library doesn't contain a dedicated object. It's inspiring to see the creative tricks that Gateway contributors have come up with — Julian's technique of using terminal kit facades to create hangars, for instance, is really neat.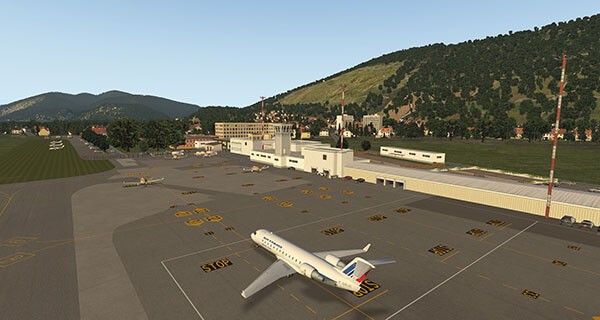 (This interview has been edited and condensed for space. Read the full interview here!)
Happy flying!
— The X-Plane Team
---